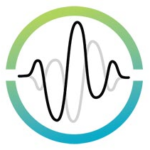 SIGNAL AND POWER INTEGRITY
Signal and power integrity consists in ensuring the optimal shape of the signals and the stability of the supply lines of the circuit boards, sub-assemblies and electronic systems.
The objective is to guarantee the proper functioning of the circuits in the expected environmental conditions, to facilitate the success of the CE certification and environmental qualification tests as well as to be able to produce in series with optimal performance.
The study of the integrity of electronic board signals mainly applies to fast communication lines (frequency > 50MHz) such as USB, Ethernet, fiber optic, PCI Express links as well as to inter-circuit interfaces of the DDR memory type. and eMMC, SD/MMC memory cards, RGMI interface, SDI video, HDMI or DisplayPort.
However, taking signal integrity into account is strongly recommended for electronic boards using so-called slow interfaces (frequency < 50MHz), such as I2C, SPI, UART, CAN or LIN due to the increase in transition speeds current digital circuitry as well as the increased EMC (electromagnetic compatibility) performance requirements of CE and industry standards.
For products and systems integrating several boards or sub-assemblies, it is recommended to complete the signal integrity studies carried out at the electronic board level, by a system study taking into account the board-to-board interconnections and to the sub-units. electrical and electromechanical assemblies (board-to-board connectors, connection by flexible PCB or by wire strand).
The study of signal integrity on electronic boards and sub-assemblies is part of a development approach aimed at facilitating, from the product architecture definition phase, the optimal process to lead to industrialization and successful marketing of products integrating electronic circuits.
The main benefits of the signal integrity survey application are:
Functional robustness of cards and electronic products
Improved production yields
Facilitation of CE tests and environmental qualification
Decreased noise level
Reduction of electricity consumption
Reduced heat dissipation
OUR SERVICE: SIGNAL AND POWER INTEGRITY ENGINEERING
We offer you support and consulting services in terms of signal integrity, adapted to the degree of complexity and the progress of your electronic card and product development projects.
Whether you are in the design phase (specification, schematic capture, routing), during prototype validation tests or in series production, our signal integrity engineering services and our measurement and tests can both derisk a design in progress and assist you in solving and validating a technical difficulty.
Identification of critical signals and interfaces, frequency study and definition of design constraints (termination impedances, timing constraints, asymmetrical and differential lines in controlled impedance, constraints)
Study of static and dynamic consumption, definition of current density constraints of power supply domains
Analysis and proposal of decoupling strategy (technology of capacitor dielectrics)
Proposal of material and strategy for stacking the layers of the PCB in order to optimize costs and performance in terms of signal integrity and EMC
Analysis of impedances and lengths of unbalanced and differential lines
Studies of critical timings, manufacturing dispersions and temperature tolerances
Analysis of the risks of impedance breakdown and crosstalk
Decoupling capacity placement and routing analysis
Analysis of voltage levels and impedances of input/output buffers
Configuration study of adjustable buffer impedances (processors, FPGAs, complex circuits)
System analysis of timings integrating hardware and software constraints
Pre-routing analysis based on modeling (IBIS or IBIS/AMI) of input/output buffers and predicted line impedances to identify PCB routing and stacking constraints and strategies, as well as board-to-board interconnect
Post-routing analysis based on circuit I/O modeling, PCB routing and stacking, for pre-manufacturing validation or for post-manufacturing functional debugging
Simulation : Hyperlynx, Symbeor
CAD : Altium Designer
MEASUREMENT AND TESTING LABORATORY
Our laboratory allows us to carry out advanced measurements on all types of boards and electronic systems and to exercise the products in tests in extended climatic conditions from -40°C to +125°C.